Why to choose connecting rod from PRECIOUS INDUSTRIES?
PRECIOUS INDUSTRIES is a large independent manufacturing and design company specializing in the connecting rod for automotive engine manufacturers world-wide.
The company has come a long way since it's humble beginnings from 25 years.
PRECIOUS INDUSTRIES is committed to the overall aim of achieving customer satisfaction by supplying high quality connecting rod assemblies with minimum variation and at least cost.
Our main Endeavour is to understand and satisfy the needs of our customers with a minimum of mistakes and the ultimate aim of zero defects. And To continually improve process wherever possible and to develop the skills of our employees.
Since our company regards quality as the responsibility of every employee, observance of the requirements of the quality management system is mandatory on all levels.
We never compromise with the quality of our product. And work with the schedule that the order is delivered to our customers on time.
The reputation for reliability which PRECIOUS INDUSTRIES enjoys throughout the world is due to the high quality of materials and workmanship coupled with over 25 years of experience. And the most important With an ISO 9001:2008 certification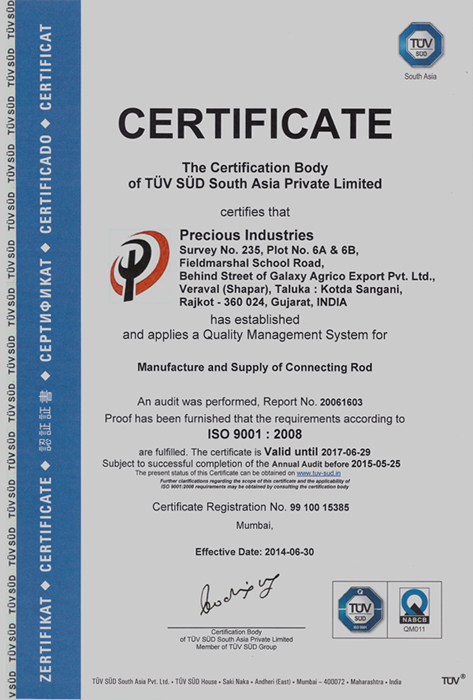 Worldwide exporters:
We have a wide range of connecting rods. We can also develop connecting rods as per your drawing samples. We are supplying these to many countries including USA, Europe, Australia, UAE and other. WE also developed the Fracture splitting (The latest High Quality and High accuracy process for forging and casting) connecting rods.
Why choose us?
We have long 25 years of history, combined as manufacturer and suppliers of connecting rods with rich understanding of technical as well as psychological needs of customers in number of countries across the continents. Because of our technical ability to offer quality parts at competitive prices, develop con-rods with minimum of loss of time, transforming customer needs into supplies & our philosophy to create lasting relationships of trust with our customers, many of our customers call us their "Connecting rods specialist".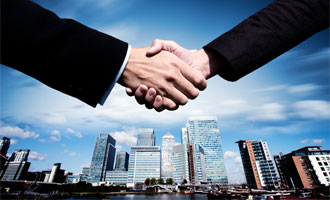 INFORMATION ON CONNECTING RODS