Quality parameters for a connecting rod
Connecting rods are widely used in variety of automobile engines. It should be strong enough to remain rigid under loading and to take pressure of the situation , and also be light enough to reduce the inertia forces, which are produced when the rod and piston stop, change directions and start again at the end of each stroke.
This work can be extended to study the effect of loads on the connecting rod under dynamic conditions. Experimental stress analysis (ESA) can also be used to calculate the stresses which will provide more reasons to compare The different values obtained.
Now a day a lot is being said about vibration of connecting rod So quality parameter can be extended to the vibration analysis of the connecting rod. The study identified fatigue strength as the most significant design factor in the optimization process. Then the combination of finite element technique with the aspects of weight reduction is to be made to obtain the required design of connecting rod.
Steps we follow to make our quality connecting rod
Modeling
Precious Connecting Rod has been modeled with the help of PRO/E Wildfire 4.0 software. The Orthographic and Solid Model of optimized connecting rod is shown in figures below.
We totally use computer software technology to have perfection while making of connecting rod. So no design issues and come across.
Designing
Precious connecting rod is designed stronger and more durable than other traditional rods. The thickness of the web at the beam is increased. This reduces the early signs of fatigue, providing a long life rod that can withstand stress of high revolution engine.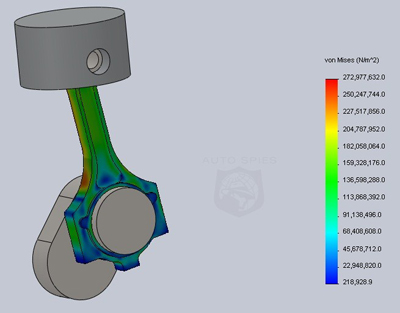 Materials
Only handful material is considered appropriate for the use in engine connecting rod construction. Steel, Titanium and Aluminum are three popular materials use in construction of our connecting rods. Especially for performance vehicles. Drop forging of steel alloys into connecting rod results in a con rod that is capable of having heavy loads without banding, breaking or twisting.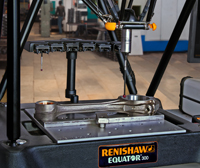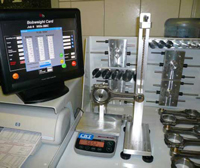 Cross Grain Flow
Our exclusive process creates a memory action that keeps the caps round even during extreme high revs. When our rods are made they have grain computerized patterns, just like wood. We make the body/nake of the rods with the vertical grain direction, while the caps are made in horizontal direction.
INFORMATION ON CONNECTING RODS