What is Engine Connecting rod?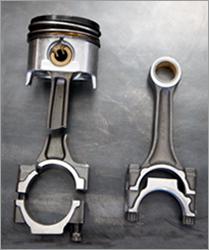 A Connecting rod is the part which connects the piston and the crank shaft. It is the link between both parts.
Small end part of the rod is connected to piston with the help of the pin and the big end part of the rod is connected to the crank shaft. The purpose of a connection rod is to provide fluid movement between pistons and a crankshaft.
Now days the need of connecting rod is used in every type of automotive engines. Like Diesel Engines, Straight or inline Engines, V-Type Engines, Boxer or flat engines.
These are types of automotive engine, and all this engines cannot be used without the use of Connecting rod.
Connecting rod is the back bone of an engine.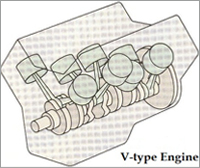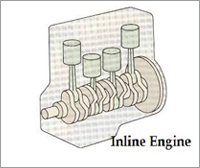 INFORMATION ON CONNECTING RODS