MATERIALS USED IN MANUFACTURING OF CONNECTING ROD?
Generally there are a few materials that are commonly used in the creation of connection rods. Like steel alloy, aluminum and titanium.
The connecting rods are usually made of steel alloys like 42CrMo4, 43CrMo4, 44csr4, C-70, EN-8D, SAE1141, etc. Connecting rods are usually drop forged out of a steel alloy. Aluminum and titanium are both materials that are also used in the manufacturing of connecting rods for performance vehicles.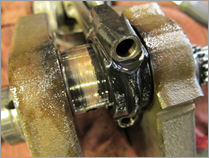 Most aftermarket performance rods are made using 4340 billet or forged steel. This is a chrome molly alloy with high tensile and compressive strength. That all 4340 steel alloys are not necessarily the same. Heat treatments can vary, and this will affect the properties of the steel.
Sometimes mixtures of materials are used to prepare connecting rod. Such as aluminum and titanium. It is directly taken out from casting by bending, twisting and shaping.
Connecting rods are made with balancing bosses so that their weight can be adjusted to specifications.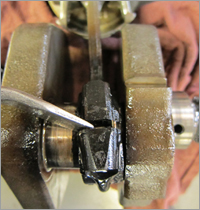 INFORMATION ON CONNECTING RODS