Connecting rod for Light commercial Vehicles
We supply this products automotive OEM i.e. light commercial vehicle Manufacturer. We maintain all OEM standards from first process to Final Process with its final inspection" to meet OEM specification and all quality parameters.
We have been producing connecting rods for various applications like TATA, PERKINS, TOYATO, FIAT, MITSUBISHI, NISSAN, AUDI, CUMMINS, ESCORTS, MARUTI, PEUGEOT, FORD, PITTER, LOMBARDINI, LAND ROVER, ISUZU, PEYKAN, BAN FORD, PRIDE, DIAHASTU, MAZDA, ROMANIYA, KIRLOSKAR, GENERAL MOTOR, VALKSWAGEN, INTER, KHOSLA etc.
We manufacture connecting rods, using qualitative raw materials such as steel, aluminum, titanium, cast iron etc. (Material Standard like: 42CrMo4, C-70, EN-8D, SAE1141, etc.)
---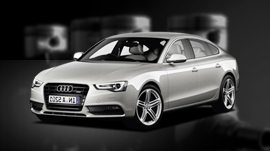 ---
Product Ranges
TATA
PERKINS
TOYATO
FIAT
MITSUBISHI
NISSAN
AUDI
CUMMINS
ESCORTS
MARUTI
PEUGEOT
FORD
PITTER
LOMBARDINI
LAND ROVER
ISUZU
PEYKAN
BAN FORD
KIA PRIDE
DIAHASTU
MAZDA
ROMANIYA
KIRLOSKAR
GENERAL MOTOR
VALKSWAGEN
INTER
KHOSLA